The Next Journey for the Business Events Industry
Live Broadcasts from 3 Time Zones
RECORDED
September 16, 2020 at 1300 AEDT
RECORDED
September 16, 2020 at 1400 CET
RECORDED
September 16, 2020 at 1:00 CDT
About Recovery Discovery
PCMA's Recovery Discovery plan is an ongoing campaign of research, reskilling, event experimentation and education to help our members and global stakeholders navigate their businesses and careers to a place where business events professionals, organizations, brands and communities will thrive through the pandemic and beyond.
The plan is based on three core elements as recommended in PCMA's Business Events Compass:
This one-day experience convenes key players across the APAC business events ecosystem to forge a collective path forward and illuminate each person's own role in it. We will reskill, collaborate and embrace opportunities to embark on the next normal.
Insights on opportunities for your business and actions for your career in order to thrive through the pandemic and beyond. Subscribers will receive bi-monthly updates with new data and insights based on participant demand, economic and public health policy changes.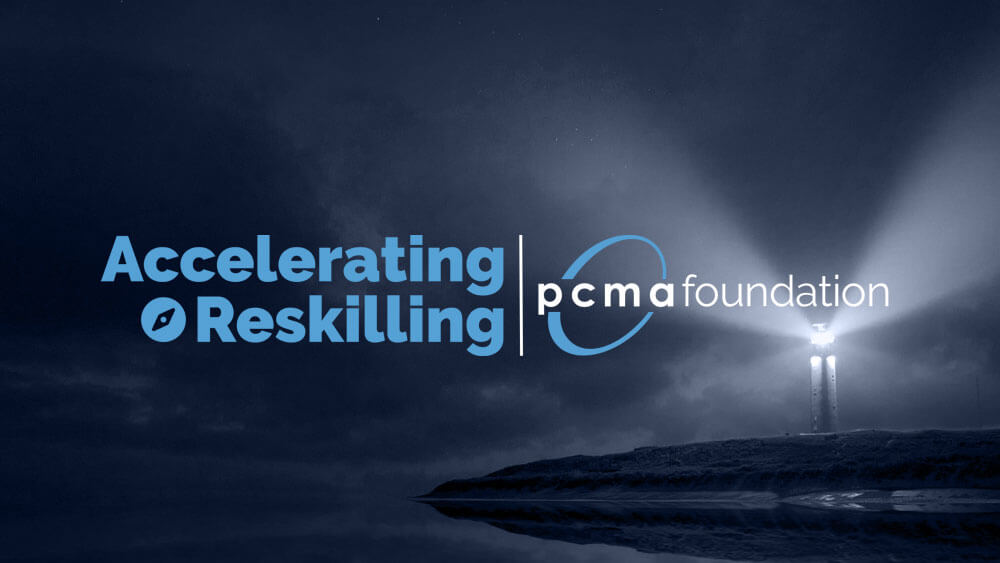 Our industry has seen unprecedented growth for the last 10+ years and we have all benefited. Now, many of our colleagues and clients need our help. We invite you to make a difference in the recovery of the global business events industry by donating to Accelerating Reskilling.
PCMA and Convene have been surveying business event professionals — planners and suppliers — to understand our community's short- and long-term expectations. See how attitudes and predictions have evolved.
COVID-19 Resources & Insights
Find helpful information and answers to questions about event contracts, insurance and digital events shared by some of the world's leading business events practitioners.