Become a Digital Event Strategist and produce
successful virtual events.
Once seen as a temporary "pivot", digital events are now more critical to business success than ever before. As technology evolves, and the lines between virtual, hybrid, and in-person events blur, organizations without a strong digital event strategy in place will fall behind as competitors capture audiences with exciting, blended experiences.
Enter the newest iteration of the DES certification. This new and improved course offers access to the top experts in the business events industry, who will show you how to move past outdated digital event models, and stay two steps ahead in a new landscape marked by innovative hybrid experiences and the arrival of the metaverse.
Earn the certification that will place you at the forefront of tomorrow's event industry.
Boost Your Earning Power
Event professionals with a DES certification earn $8,000 more than their peers without the certification, according to Convene Magazine's 2022 Salary Survey. Those with both a CMP and DES earn $18,000 more compared to their peers.
Leading, Globally-Recognized Education
Master virtual and hybrid event production, sales and marketing
8-module online course
Plus case studies & downloadable resources
Flexible Learning Options
Learn on your schedule
On-demand content
Access to expert instructors in live monthly panel discussions
Delivered by industry leading experts
Experience organizing 1000+ virtual & hybrid events
Share immediately applicable strategies & tips and tricks
Yearlong Learning Opportunities
365-Day access to:
All content, including course updates
Community of 3,000+ peers globally
DES Certification includes:
8-module online course
Over 10 hours of content
On-demand learning to become an expert at producing, selling and marketing virtual and hybrid events
Live monthly panel discussion & Q&A with experts
Access to pre-recorded Q&A sessions
Full access to webinars with experts in the virtual and hybrid events industry
Downloadable learning resources
Access to final exam included
Globally recognized DES Certificate, shareable online via Sertifier
Access to DES graduates Community (peers & subject matter experts to network and share resources).
10 CMP credit hours
COURSE + PRICE
DES SELF-PACED COURSE
Self-led learning
10 CMP credit hours
365-day access
Final Exam + Certificate
$695
Course Content
Q: Why should I take the DES Certification?
A: The virtual events industry is forecast at 404 billion USD by 2027, at a CAGR of 23.2% from 2020 to 2027. As the business events industry and its communication strategy is transforming, professionals with digital skills will be needed to produce virtual and hybrid events
The Digital Event Strategist certification (DES) will certify you as a globally recognized expert at connecting people to brands, ideas and opportunities through business events in a digital world. Whether you are planning in-person, virtual, or hybrid events, expertise in digital event strategy is critical to engage new and existing audiences and maximize ROI.
A DES certification will help you to grow audience engagement, generate new business insights and operationalize hybrid event production efficiencies. You'll learn how to not only produce but sell and market hybrid and virtual events.
According to The Future of Jobs Report 2020, published by the World Economic Forum, "Technology use, monitoring and control" is within the Top 10 skills needed to succeed in 2025. In the same way, according to
Mercer´s 2021 Global Talent Trends Study, Digital Leadership is in the TOP 3 new skill requirements for the future of jobs.
DES certification will allow you to join a community of peers and & subject matter experts to network and share resources to face the unique challenges of your job.
Q: Who is the DES Certification for?
A: DES certification is aimed at anyone who wants to become an expert at connecting people to brands, ideas and opportunities through business events in a digital world. This includes event planners, event organizers, meeting planners, corporate event planners, B2B and B2C and includes sales, communication leaders, marketing content and operations professionals, globally.
Q: How long does each module take to complete?
A: You can expect to devote about 2 hours to fully study each module before the exam.
Course Access
Q: I'm having trouble logging in to the course. How do I troubleshoot?
A: Make sure that when you access the course, you are logging in to PCMA.org, navigating to your My Purchases page, and selecting the Access Now link. Any attempts to log in from a sub-page of PCMA or the LMS directly are not recognized by the system.
If you are experiencing issues, we recommend clearing your browser's cache, or logging in on a different browser. If you are still experiencing issues, please contact us at [email protected].
Q. How long will I have access to the DES course content?
A. The course expires one year from when you were granted access.
Enterprise Accounts
Q. I purchased the DES course for my team members. How do they log in?
A. Group purchases are facilitated through our PCMA Community Team. If you are interested in a group purchase, please submit your request through our contact form below. When completing a group purchase, our team will provide the purchaser a code to share with your team for them to use when registering for the course. This code will zero out their carts to reflect the course has been paid for, while collecting the necessary information to get them registered for the course.
If your team does not already have PCMA accounts to register for the course under, they can easily create one by selecting Sign In at the top of our home page, and selecting Create Account.
Quizzes + The Final Exam
Q. Are there quizzes for each Module?
A. Yes. There is a required quiz at the end of each module.
Q. What is the passing grade for quizzes? For the final exam?
A. In order to obtain your DES certification, you must achieve at least a 80% or higher in all quizzes, and a 70% or higher on the final exam.
Q. What is the deadline for each quiz?
A. Since the course is self-paced and was built to be flexible and support busy schedules, you can take the quizzes whenever you'd like, as long as you complete them before taking the final exam.
Q. What is the format of the quizzes?
A. Quiz questions are repeated but randomized with each attempt. If you do not achieve an 80% or higher and must retake the quiz, you will see the same 10 questions.
Q. Do I need to pass each quiz before I move on to the next module?
A. It is not required to take the quizzes in order, but we do recommend passing each quiz before you proceed to the next module.
Q. What is the timeline I should follow for the coursework?
A. The course was designed with your busy schedule in mind. The video lessons and quizzes can be completed on your own time. We recommend completing one module per week.
Q. What is the format of the final exam? What is the average time most people take to complete the exam?
A.
You have a time limit of 3 hours
You will not have an option to save and finish later
It will not let you finish with any questions left unanswered
You have to achieve a score of 70% or higher to pass
The actual time taken to complete the exam varies from student to student, but many students do not need the full 3 hours if they have studied adequately.
Q. What happens if I don't pass the exam?
A. You will have up to 3 attempts to complete the final exam, after which we are happy to work with you on the next steps needed to become certified.
Live Expert Panel Q&A
Q. When are the live Expert Panel Q&A sessions?
A. Our Expert Panels are held on nearly a monthly basis. After enrolling, you can register for our next upcoming session in your Expert Panel Q&A module. All sessions are also recorded and posted for you to watch on-demand if you are not able to attend live.
Certification Period + Recertification
Contact
Q. I still need assistance. How do I contact PCMA?
A. You can email [email protected] and you can expect a response within 2 business days.
Q. Where can I find a link to the DES LinkedIn group for networking?
A. You can find the link in the introduction module- Join us on social media!
RECERTIFICATION
Recertify every 2 years. Complete 10 clocks hours and submit your request.
DES FOR YOUR TEAM
Training 3 or more people? You are eligible for a discount of 10% off or more. Take this opportunity to upskill your entire team.
Contact us for group discount inquiries.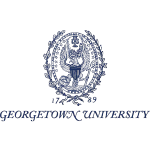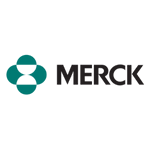 OUR DES GRADUATES
⭐⭐⭐⭐⭐
"The DES course pointed me to look at the bright side, that is: digital events can increase our membership, which can be a new way of generating revenue."
Carola Van Der Hoeff, Senior COO & Congress Director, International Pharmaceutical Federation
⭐⭐⭐⭐⭐
"In addition to learning from the course, you're going to gain a community that's awesome."
Elyse Dawson, Manager, Corporate Events and Conference Center, Invesco
⭐⭐⭐⭐⭐
"Virtual events have enabled us to reach a wider audience. We expect a wave of regionalisation of events when hybrid events become our new norm, and the learnings from DES will be more critical than ever."
Jonathan Tok, Platform Lead, Now Comms Asia
Based in the Asia Pacific Region? Check out our DES APAC offering with Expert Hours in your time zone.